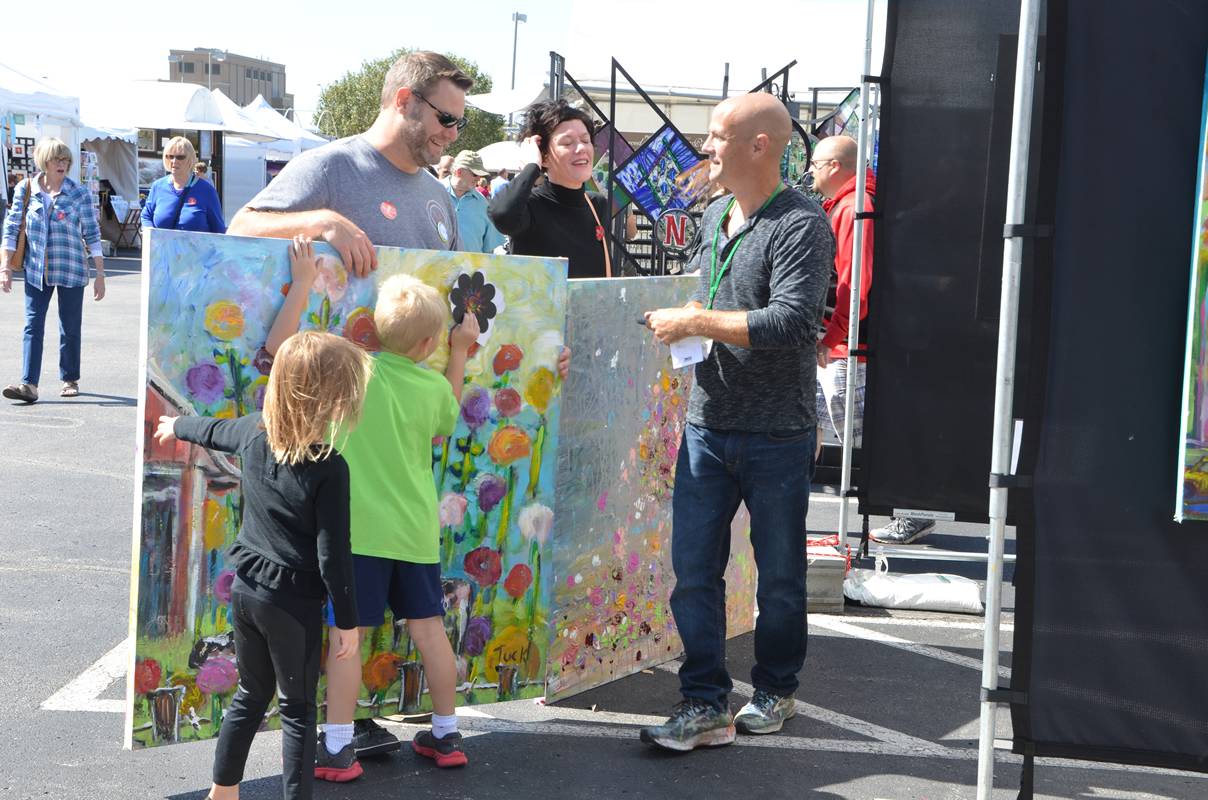 Lincoln Arts Festival Weekend
September 30-October 1, 2017
Color up your life at Lincoln Arts Festival Weekend this autumn in Nebraska!
Lincoln Arts Festival
Saturday, September 30, 10am-6pm
Sunday, October 1, 10am-5pm
SouthPointe Pavilions (27th & Pine Lake)
Map

Come see a magnificent group of artists and get inspired to be creative with your family in the kid's art tent. Plus, you'll be sure to enjoy live entertainment, refreshing foods and shopping galore.
New! Take the Arts Festival Shuttle from Shopko Presented by OMALiNK
Saturday, Noon-6:30 & Sunday, Noon-5:30
Parking is free and easy; simply park on the east side of Shopko's parking lot across the street from SouthPointe and grab the shuttle running continuously between Shopko and the festival (handy cargo space for art purchases as well!).