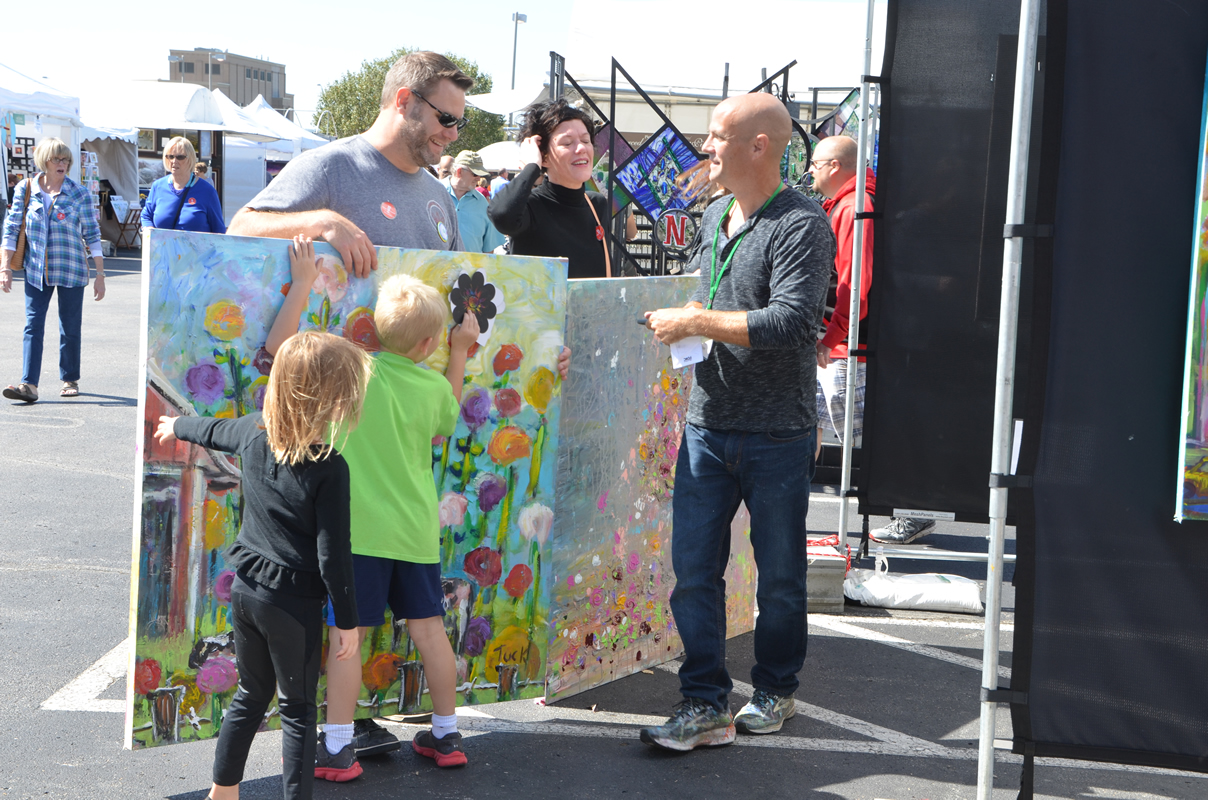 Lincoln Arts Festival Weekend
September 22-23, 2018
Shop the art, enjoy live performances! There is no better way to do the arts this autumn weekend.
Lincoln Arts Festival
Saturday, September 22, 10am-6pm
Sunday, September 23, 10am-5pm
SouthPointe Pavilions (27th & Pine Lake)
Map
Come see a magnificent group of artists and get inspired to be creative with your family in the Creative Zone. Plus, you'll be sure to enjoy live entertainment, refreshing foods and handmade treasures for every budget.
Make your shopping commitment early -- Become a Festival Patron!  You'll receive "art bucks" that spend like cash with festival artists, a complimentary breakfast at SouthPointe on Saturday morning and be entered to win free door prizes. All this and you make a donation to the programming of the Lincoln Arts Council, as well!
Want to be part of a team of hosts for the festival? We need friendly volunteers to help both attendees and artists feel welcome. Watch for tasks and time slots in the online signup -- coming in June.
Take the Arts Festival Shuttle from Shopko Presented by OMALiNK
Saturday, Noon-6:30 & Sunday, Noon-5:30
Parking is free and easy; simply park on the east side of Shopko's parking lot across the street from SouthPointe and grab the shuttle running continuously between Shopko and the festival (handy cargo space for art purchases as well!).