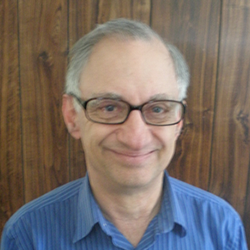 Jerry Hall
Executive Volunteer
What makes you come to work everyday?
I want to come to work each week to see my friends and do what I can to help out.
What is a little known fact about you?
I like to volunteer to help others in need which included going to New Orleans 10 different times to help victims from the Katrina hurricane and flood.
What is one of your earliest memories of art in your life?
While going to school at Columbia University in New York City, I performed in Gilbert & Sullivan's opera Ruddigore. I also played in the marching and concert bands in high school and college.  I played and marched at half time at the Chicago Bears games once a year for four years and marched in the inaugural parade at the presidential swearing-in for Nixon.
What makes you happy?
There are two special things that make me happy more than other reasons: 1. my children and how they all turned out in their lives, and 2. going to places where I can see wildlife/nature, like the Wildlife Safari near Gretna, NE which gave me inspiration to become a visual artist of wildlife and nature.