Lincoln's Arts Organizations in Action
Parallel Parking - The Lincoln Community Playhouse moves outdoors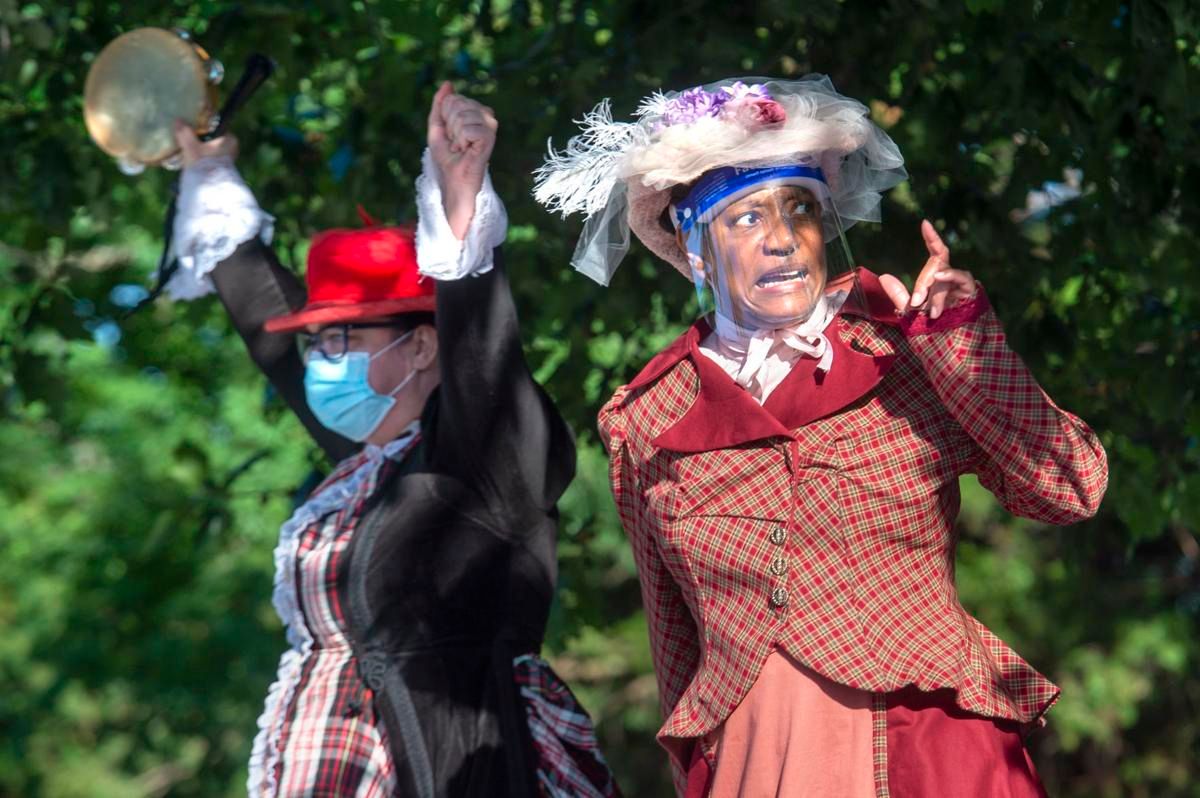 Arts Organization are taking a terrible blow during the pandemic, but many are finding creative solutions. The Lincoln Community Theatre has taken a creative 'if they can't come to the play, take the play to them' approach. They are beginning Parking Lot Plays in July. "We are headed to the parking lot to begin to ease our way back into performances," stated Morrie Enders, Executive Director. The theatre will present a combination of cabaret performances, old-time radio, and a melodrama throughout July and August in the parking lot.
Guests will sit in their cars or right outside their cars and tune to a FM signal broadcast by the Playhouse to hear the performances. Masks will be required when moving about or when in close proximity to others. Due to limited space, all audience members must reserve their space by calling the box office at 402-489-7529, between 11:00 a.m. and 5:00 p.m., Monday through Friday beginning July 1st. Admission is a free will donation. A waiting list will also be taken.
Shows are between 30 minutes and an hour and are performed without intermission. All programming starts at 6:00 p.m. The parking lot opens for parking at 5:00 p.m. Parking instructions and Playhouse protocols will be communicated after a reservation is made. Here is the lineup:
July 30 - Jocelyn Tisdale and Zeph Siebler
August 3 - "Mamma Mia Reunion" Julie Enersen, Teri Wilson, and Colleen Bade
August 5 - "Mamma Mia Reunion" Julie Enersen, Teri Wilson, and Colleen Bade
---
Blixt Locally Grown utilizes new play CAPTAIN SOAPMAN to empower children during COVID-19
During this time of physical distancing, local nonprofit Blixt Locally Grown went to work to develop a special virtual project created for children and their families, called Captain Soapman. It was released on May 15.
Produced entirely via Zoom video-conferencing platform while actors and crew maintained social distancing, Captain Soapman embraces humor, heart, and hope to honor the experience of children everywhere who are processing the big changes that come alongside COVID-19.
Captain Soapman, written by Mary Sinclair, is the winner of Blixt Locally Grown's inaugural Theater for Young Audiences 10-Minute Play Challenge, designed to solicit new works for young people. As part of the contest, Blixt Locally Grown produced the performance of Captain Soapman via Zoom. Cast members include professional actors Michelle Ingle and Brad Boesen, radio host DeWayne Taylor, and many more locally recognizable faces. The final credit song features Nebraska community leaders, including Lincoln Mayor Leirion Gaylor Baird, LPS Superintendent Dr. Steve Joel, and UNL Chancellor Ronnie Green.

Captain Soapman is available in ASL (American Sign Language) and has subtitles in English, Spanish, Swedish and Italian. There is also a social and emotional curriculum that empowers young people to take good care of themselves and each other during this unprecedented time, through arts-based learning. Everything is easily available on Blixt's website at www.blixt.space.
Synopsis: In Captain Soapman, COVID-19 is making eight-year old Michael feel pretty anxious! He and dad are stuck at home, mom is away taking care of grandma, and just when things are about as rotten as they can get, an army of hostile germs shows up and kidnaps his favorite toy!  Will Michael find the courage to fight them off? Will mom come back home soon? Will life ever feel normal again?  WHERE'S THE SOAP?! Captain Soapman is a tribute to children everywhere facing big questions in uncertain times. Filled with heart, hope, and hilarity, Michael's journey is sure to resonate with kids of all ages. Fighting off the germs just got fun.