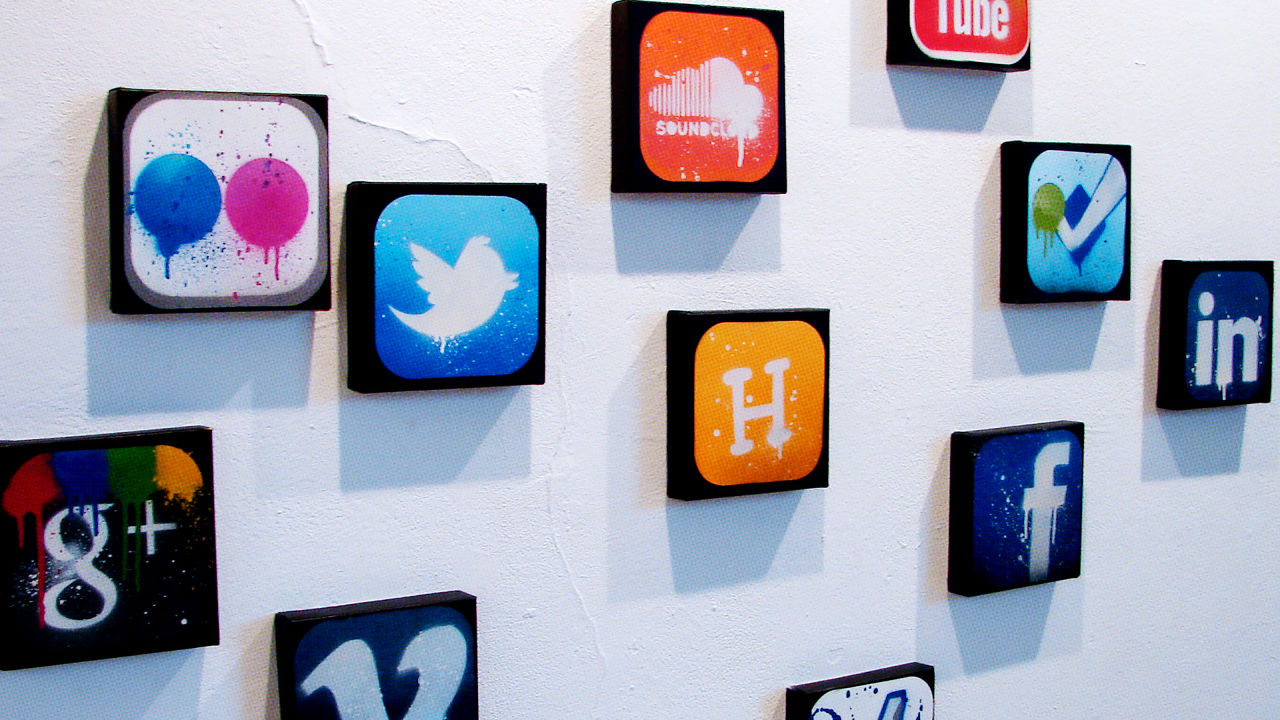 Social Media Strategy for Your Nonprofit, Your Art, or Your Event
Wednesday, April 17th
11:45 am to 1:15 pm
The Foundry at 211 N 14th St.
Narnia Room  (2nd floor Southwest Corner)
Are you ready to be more strategic about social media? Join us for a discussion about maximizing your presence on social media including Instagram, Facebook, Pinterest, Twitter and using Hashtags. Learn how to use social media to get people to take action – donate, volunteer, register, and more. Artist Tom Sullivan and Creative Director Christopher Kingsley will show you how to create relevant content that works online.
Our presenters:
Tom Sullivan is a First Vice President of Union Bank and manages Union Investment Management Group (UIMG.) UIMG manages approximately $5 billion in assets for high-net-worth families and institutions. He has over 25 years' experience in portfolio management and analysis.
And he's an artist. Tom didn't discover his love of creating art until his 40s, feeling compelled to create. He eventually found his medium of ink wash on vintage paper of all types, from old sheet music, dictionary pages, book pages, maps or anything else.
Tom has several themes he continues to explore in his art: anguished women, dancers, the female form, and musicians. He feels driven to paint, and believes that every piece he creates has a person that was meant to have it – a person who will connect with the piece on an emotional level.
Christopher Kingsley is currently the Chief Creative Officer at Firespring, where he leads all creative and marketing initiatives throughout the company. He was also an Associate Creative Director at Archrival and was Founder & CEO of 42, a local digital agency and software lab. He and his team have produced award-winning work for clients around the world including Adidas, Cessna, GE, Union Pacific, Red Bull, Honeywell, and Duncan Aviation.
Christopher created Roundus in 2006, one of the first citywide virtual tours, which served interactive panoramic content from 120 cities across 22 countries on 5 continents. Christopher has been recognized by Addy's, W3, IAC, and other international awards for creative leadership and received the Peter Kiewit Award for Entrepreneurship from the University of Nebraska. He studied Management and Finance at The Wharton School of Business, where he met his wife Jasmine, currently the VP of Legal and General Counsel at Hudl. They live in Lincoln with their 2 year old son, Alexander, and English Bulldog, Theo.  
You are welcome to bring your lunch if you'd like to eat during the meeting. Ideas for future round table topics or locations are always welcome. Quarterly Arts Round Tables are organized by the Lincoln Arts Council as a free opportunity for information, resources and networking:   
Please RSVP to ensure your space and materials.   Michele Peón Casanova – michele@artscene.org  402-434-2787.