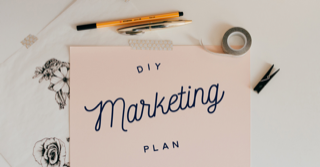 DIY Marketing Plan with Clover Frederick
Wednesday, February 19th
12:00 am to 1:30 pm
The Foundry at 211 N 14th St.
3rd Floor Conference Room
It isn't too late to get your marketing ducks in a row. At this training, you'll get a step-by-step guide to writing a marketing plan over the course of a few weeks. You'll also receive take-home checklists and tools and Clover's insights about marketing along the way.

Trainer: Clover Frederick is a consultant specializing in nonprofit fundraising, marketing, board development and strategic planning. Working alongside an organization's leaders, she provides sage advice on how to build a brand presence that engages a community of supporters and helps raise the funds needed to achieve a mission.

Investment: $10 for your organization or team of up to 4 people.
For more information contact: Troy Gagner – troy@artscene.org  402-434-2787.