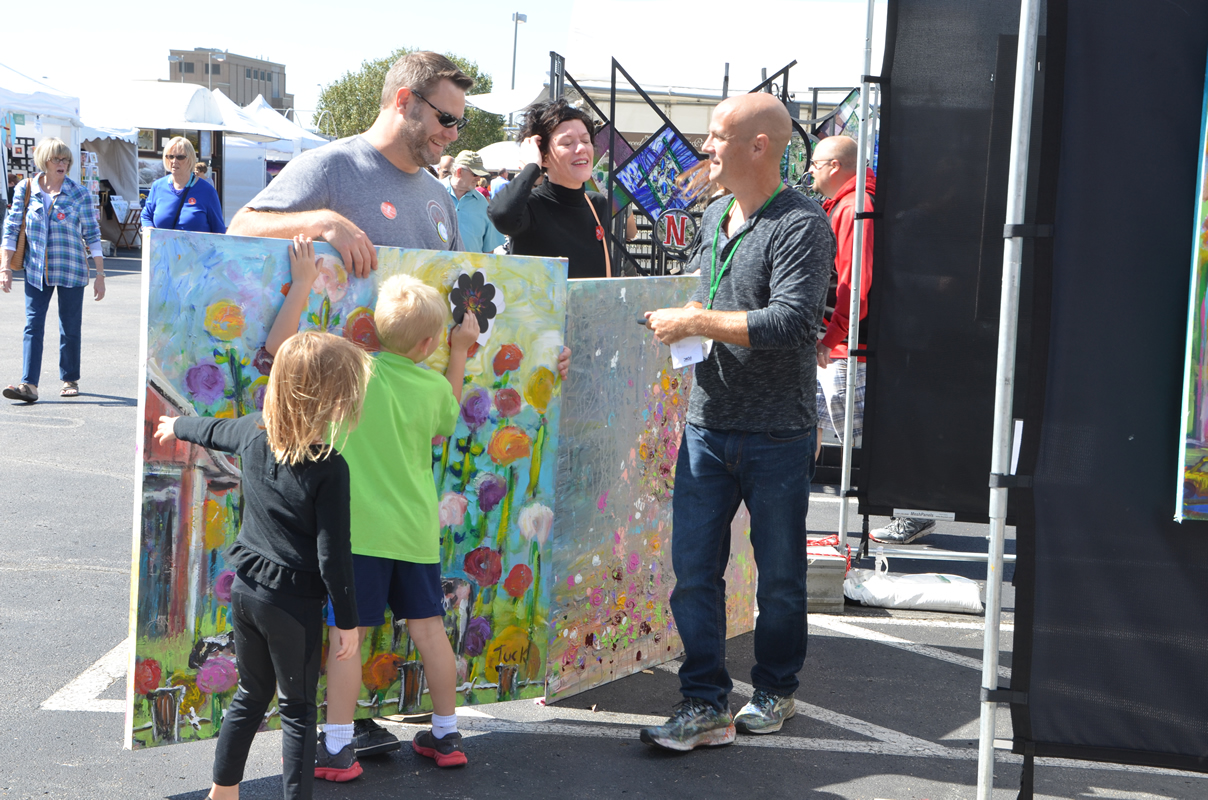 Lincoln Arts Festival Weekend
September 21-22, 2019
Shop the art, enjoy live performances! There is no better way to do the arts this autumn weekend.
19th Annual Lincoln Arts Festival
Downtown Lincoln
(P Street between 13th Street and Centennial Mall)
Saturday, September 21, 10am-8pm
Sunday, September 22, 10am-5pm
Now in its 19th year, the Lincoln Arts Festival will be moving to downtown Lincoln! We are excited for the change of venue as downtown Lincoln has always been the heart of Lincoln's vibrant art scene. The 2019 Festival will be held in conjunction with Lincoln Calling – Lincoln's largest music festival.
Come see a magnificent group of artists from across the country and get inspired to be creative with your family in the Creative Zone. Plus, you'll be sure to enjoy live entertainment.
Make your shopping commitment early -- Become a Festival Patron!  You'll receive "art bucks" that spend like cash with festival artists, a complimentary breakfast on Saturday morning. 
Admission: Suggested donation of $1 for those 12 years and older.