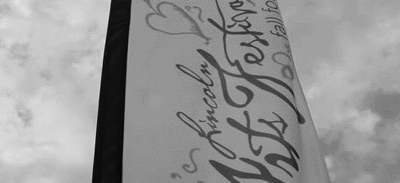 Lincoln Arts Festival 2014
Artist Information
The results are in, the jury has spoken, and once again we have a terrific lineup of artists for this years festival. Click here to see samples of their work and find out a little about them. Maybe a little early shopping? Or maybe you need a little help with your Patron Sponsor decision. Check out the artists and their work for a fine preview of the festival.
Sponsors
As a non-profit community service provider, we consistently have to think creatively about generating needed support for our programs and operations at the same time that we design and place those services around Lincoln. One benefit of the Arts Festival is the underwriting it generates for the Arts Council. The key to this event being a successful benefit is the support we receive from festival sponsors. Click here to see sponsors from past festivals. For more information, please contact Lori McAlister at lori@artscene.org, or call 402-434-2787.
Volunteer
Holding an event with 15,000 people attending is not a small feat. We'd love to have your help. We can match you interests with a variety of volunteer opportunities that include setup and tear down, artist and sponsor hospitality, children's activity assistant, raffle ticket seller, and general hosts for the Festival.  Call our office at 434-2787, or contact VolunteerLAF@gmail.com if you're interested.  Thanks!