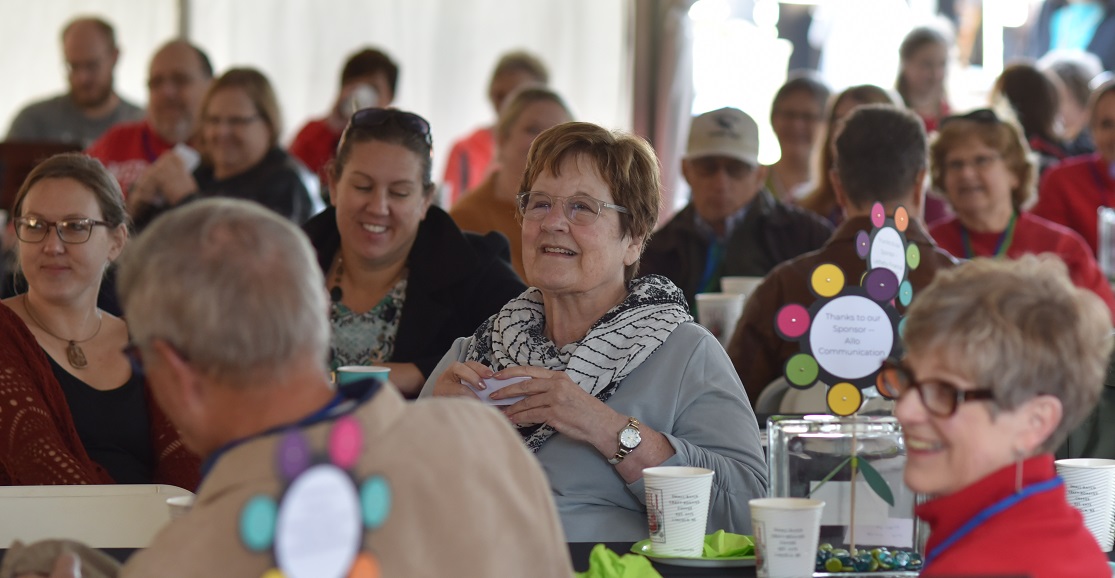 Shop the Lincoln Arts Festival with Exclusive Art Bucks
Pledge your art shopping dollars – become a Patron subscriber today. Artists love this support. We love celebrating original art with you.
It's hard to believe that fall is just around the corner!  With it comes a Lincoln fall tradition, the Lincoln Arts Festival.  We're in our 19th year of providing fun, great art, family activities, and music! We also provide an exciting opportunity for festival attendees to pre-buy art through the Arts Festival Patron Program. 
It's simple, and comes with perks--you say yes to buying art and we'll treat you to a complimentary breakfast on Saturday morning, September 21!  DeWayne Taylor, beatboxer and radio and television host, will be at the microphone while you participate in free patron giveaways and enjoy time with other art lovers.  Matt Mason, Nebraska's State Poet, will also be there to share his prize-winning poetry. It's a fun and meaningful way to participate in this celebrated community event while supporting the Lincoln Arts Council. 
Won't you join the fun? Become a festival patron today.