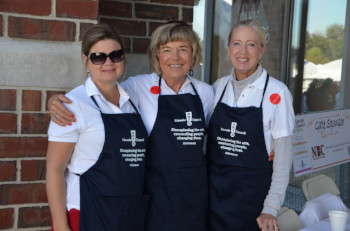 Have the gift of hospitality? We need your help to host!
There are many tasks from set-up to tear-down, booth sitting, guest hospitality, kids art activities and more! You'll meet great people, learn new and interesting things, see a lot of amazing art and leave feeling satisfied at creating a welcome atmosphere for artists and art lovers, alike. The Lincoln Arts Festival has a reputation as one of the friendliest shows on the circuit. We need YOU to embody a warm, Lincoln welcome. Volunteer with a friend or relative and enjoy time together while helping others.
We are currently selecting our line-up of volunteers.  Sign up to help out!