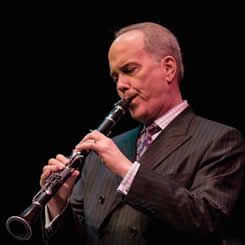 Ed Love
The Legacy of the Arts Award
Recognizes a senior (age 55 and up) actively involved in creating, teaching, sharing or inspiring artistic expression in any discipline.
Why Art?
Music expresses feelings in a unique way, and I feel more alive when I am making music with my friends.
Over the past 50 years, I've performed with Henry Mancini, Jerry Lewis, Carol Channing, Beverly Sills, Clark Terry, Victor Lewis, Laurie Frink, Dean Haist, Big Bird, Aaron Copland, Scott Robinson, Anton Miller, Peter Bouffard, Doc Severinsen, Jay McShann, Russ Gibson, Loretta Love, Denny Schneider, Pinchas Zuckerman, Becky Van de Bogart, Wesley Reist, Tom Harvill, Tracy Sands, Jackie Allen, and hundreds of other brilliant artists who have inspired me to keep practicing and showing up at rehearsals.
The bonds I've made with my musical colleagues in the Nebraska Jazz Orchestra, Nebraska Chamber Players, Lincoln Municipal Band and other groups are very strong.  I trust and respect these musicians very much.
I've developed friendships with Lincoln's musicians, dancers, actors, playwrights, and visual artists of all ages.  All of them make our city a great place to live.  – Ed Love
Sponsored by The Legacy Retirement Communities