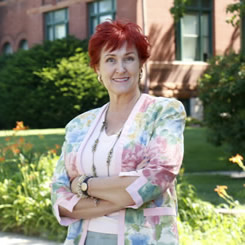 Pearle Francis Finigan Foundation
Benefactor of the Arts Award
Honors an individual, family, organization or business making significant financial contributions to the arts.
---
About Liana
Liana K. Sandin received her Bachelor of Music degree in Vocal Performance from Nebraska Wesleyan University.  She pursued graduate work in the same field at the University of Nebraska's School of Music. She met Pearle F. Finigan, a prominent Lincoln businessman and former Nebraska Director of Agriculture, and they began a life together, which included operating his various business interests including farming, commercial and acreage land development, investment, and eventually setting up a private foundation. 
As President of The Pearle Francis Finigan Foundation, she selects and manages grants for music and the arts to local educational, humanitarian and religious institutions. Recently funded projects include the commissioning of the Philip Glass Quintet, various endowed music scholarships and stained-glass installations.  The Tiger Enclosure at the Lincoln Children's Zoo is a favorite project.
She is Vice President of the Mu Phi Epsilon Foundation, as well as sitting on the boards of the Nebraska Chamber Players, Lincoln Friends of Chamber Music, Calvary Cemetery, and Friends of Opera.  Active in local music groups, Liana has helped facilitate the merger of two performance clubs, each with over 100 years of history, and was the first president of the resulting newly-formed Musical Arts Review.  
Sponsored by BVH Architecture