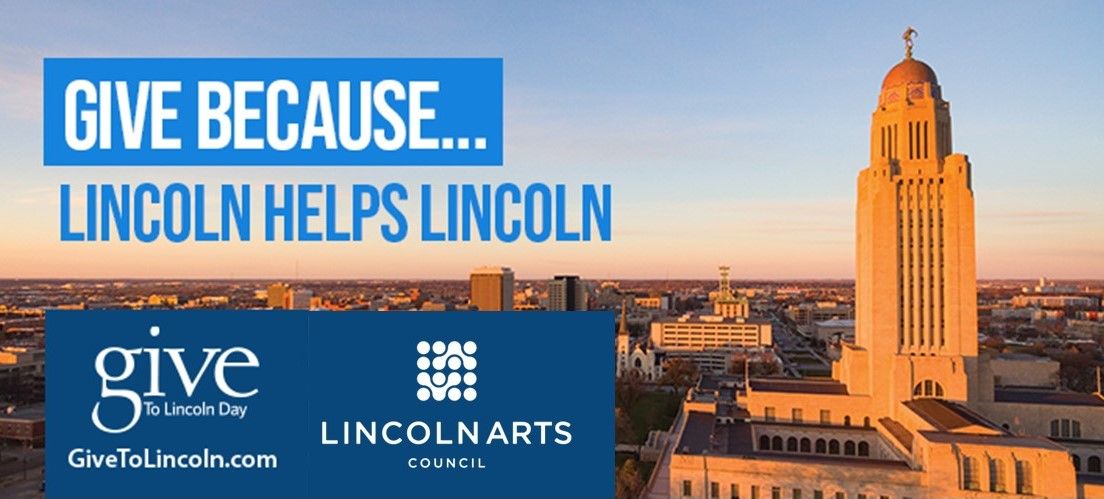 Lincoln truly does come together to support the arts!
Thank you to all the generous donors for making Give to Lincoln Day a huge success for the Lincoln Arts Council and 447 other great nonprofits in our community. Your donations helped us raise a record $26,740!
Because of your generosity, we will be able to continue to make our community a better place through more access to the arts. "Bringing people together, inspiring, soothing and sharing: these are the powers of art, the importance of which has been made emphatically obvious during the COVID-19 pandemic." Those are the words of Audrey Azoulay, from the United Nations.
Special thanks to our Ghost Light Society Members who provided a dollar-for-dollar match to LAC on all gifts up to $6,000.
Pat & Ellen Beans
Carl & Janet Eskridge
Jeff & Sarah Peetz
Rhonda Seacrest
Len Sloup and Sue Quambusch
Rich & Karen Vierk
John and Nancy Wiederspan