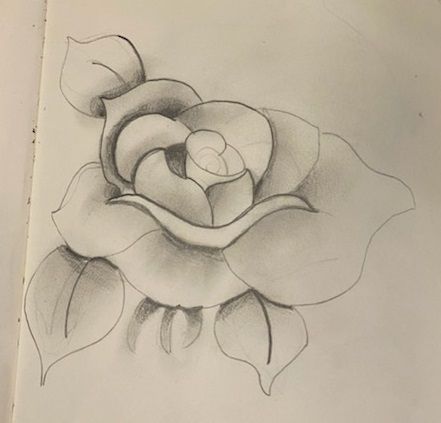 Our Spring Pathfinder residency at the Lancaster County Youth Detention Center had to be cancelled when LPS shut down due to Covid-19 -- just when the kids needed art the most. So teaching artist Nancy Konrardy and Principal Randy Farmer put their heads together and came up with the idea for an all-virtual summer session. And what a success it's been! Here's a note we received from Randy about Daria, one of the students in the program who was especially moved by the experience:
"Daria is a young woman who is trying to find her place in the world.  She is a bit shy, a bit tough, and constantly trying to figure things out.  She has done well for us in school, but certainly wanted some closer connection than remote education can provide.  Nancy brought the art program into Daria's life and it just caught fire with her.  I listened in, and watched parts, as the Zoom moderator every day.  Daria was 100% a student of art every day, every minute.  She took advantage of every extended opportunity.  She was proud of her work, and wanted to show it to others.  She was happy, focused, curious, exploring, and seeing things in herself and her abilities that added to her strength.  When Nancy [Konrardy] told her she could take her art supplies with her, even with the mask on, you could see her emotion.  Her eyes welled up and she was so thankful.  Nancy made a strong human connection, to a young person who need it so desperately but did not know how to make it happen.  Nancy then built up Daria's confidence and gave her the tool of art to take with her.  
If this is the only thing that happens with the art program, it was absolutely worth it.  You have no idea what a powerful experience that was for Daria....right at a time she needed it most.  It is the ultimate goal of what we want to do for every student."  
Thank you Randy and Nancy!