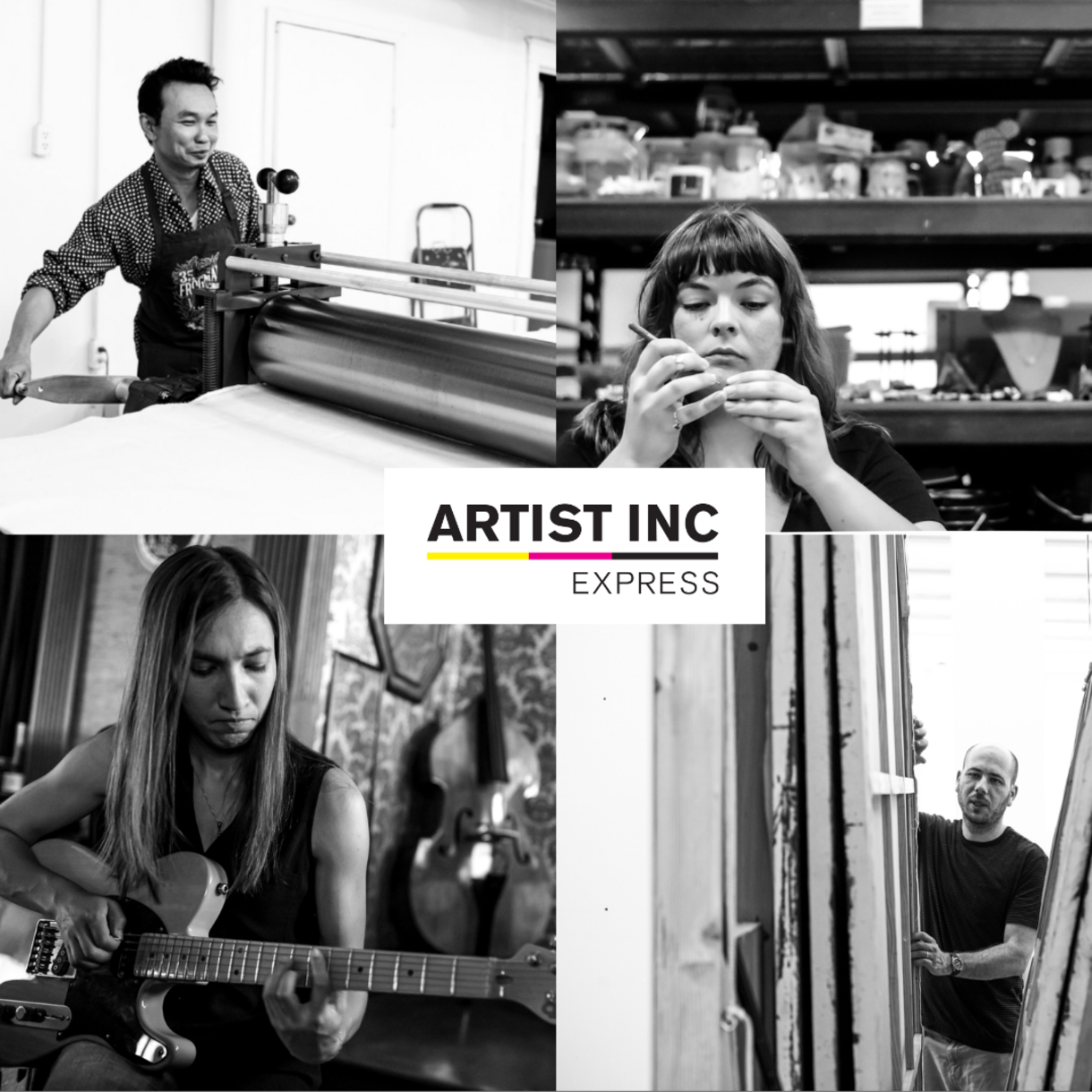 The Nebraska Arts Council is sponsoring a popular virtual professional development program for artists. 
Artist INC Express is a 3-day intensive workshop created to address the specific business needs and challenges artists of all disciplines face every day. NAC is offering this live, virtual workshop to Nebraska artists of any discipline for free.
Click here to learn more about this opportunity and register for the Western Nebraska session, which will be held April 16 - 18.  
The workshop will:
- Be led by professional artist facilitators.
- Focus on the building blocks for sustainable art practice and a successful art business.
- Be highly interactive with activities and discussions focused on goal setting, writing about one's work, and building a personal brand.
- Activate a network of artists, leading to peer to peer resource sharing and support long after the workshop concludes.  
Artist INC Express in Nebraska is subsidized by the Nebraska Arts Council, so artists can participate for free within four different regions. Share with artists you know in greater Nebraska who might benefit from this professional development and networking workshop. This Nebraska Series of Artist INC Express is for Nebraska residents only - age 18 and older. 
All Upcoming Nebraska Artist INC Express Sessions:
Southeast Nebraska - April 16 - 18, 2021
Northeast Nebraska - April 23 - 25, 2021
South central Nebraska - May 14 - 16, 2021
West Nebraska - June 4 - 6, 2021
About Artist INC
Artist INC is a program of Mid-America Arts Alliance. Founded in 2009, in partnership with the University of Missouri-Kansas City Innovation Center, Artist INC programs have reached thousands of individual artists of all disciplines throughout the Mid-America Arts Alliance region. The core Artist INC Live seminar has been delivered to artists in Arkansas (Argenta and Northwest Arkansas); Kansas (Lawrence and Wichita); Missouri (Kansas City); Nebraska (Omaha); Oklahoma (Oklahoma City and Tulsa); and Texas (Austin and Houston). In addition to Artist INC Live, programming now includes Artist INC Advance; Artist INC Express; and What Works workshops to allow flexibility in serving communities of all sizes.
About Nebraska Arts Council
The mission of the Nebraska Arts Council is to promote, cultivate and sustain the arts for the people of Nebraska. In doing so, the Nebraska Arts Council provides grants and services to artists, organizations and communities that: build creative and proactive leadership in the arts; forge partnerships that create and expand opportunities for the arts; cultivate new resources needed to sustain the arts in Nebraska; establish the arts as basic to education and lifelong learning; use the arts as a catalyst for understanding among cultures; and advocate for increased awareness and access to the arts.
About Mid-America Arts Alliance
 Mid-America Arts Alliance (M-AAA) strengthens and supports artists, cultural organizations, and communities throughout our region and beyond. We are especially committed to enriching the cultural life of underserved communities by providing high quality, meaningful, and accessible arts and culture programs and services. We believe in more art for more people. Additional information about M-AAA is available at https://www.maaa.org/. ###