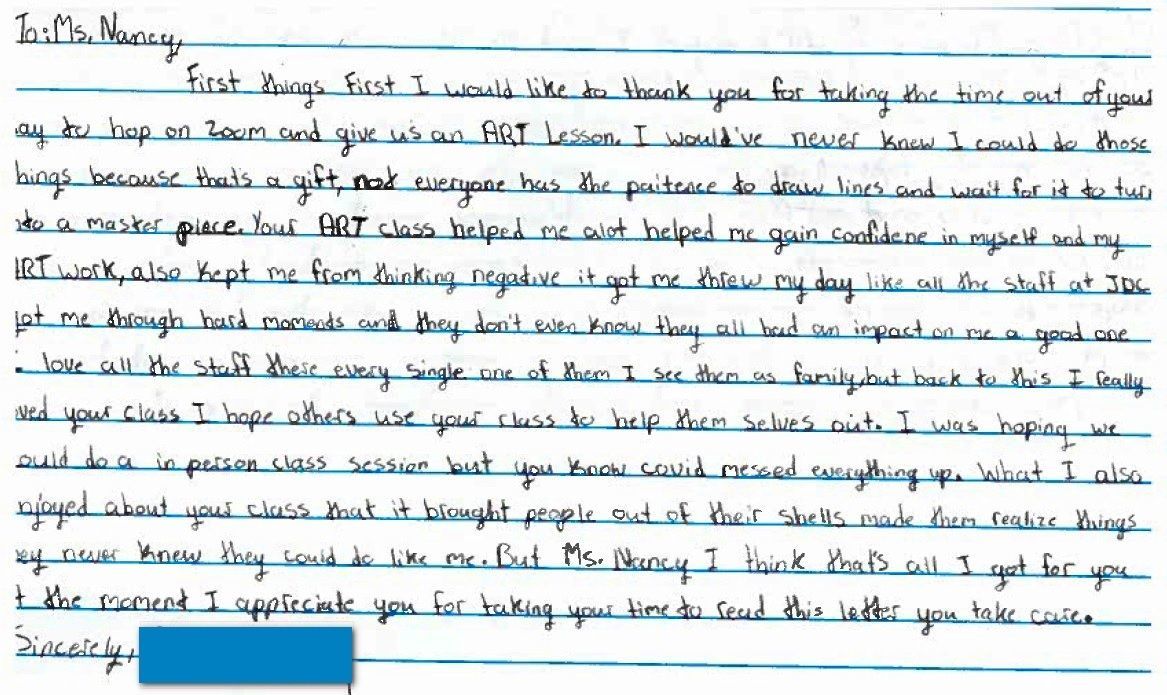 All of us make snap judgements about people, and almost always those judgements are incomplete or plain wrong. This is what people of color face everyday, as do a myriad of others for too many meaningless reasons. And so it is with those in the penal system, including those who have been released.
Read this letter (click here to make it larger) and then reconsider all the assumptions you and all of us make each day. It's from a teenager in the Lancaster County Youth Serrvices Detention Center, written to Nancy Konrardy who gives him and his fellow students art lessons through our upstArt initiatives with the Pathfinder Program.
How would you feel if your child wrote this letter and sent it to somebody on their own accord, with such sincerity and careful penmanship? You'd burst with pride. It's the work of someone humble and human, filled with decency and character. Next time you think 'inmate' or 'immigrant' or 'addict', or any other too-easy label, think of this letter.