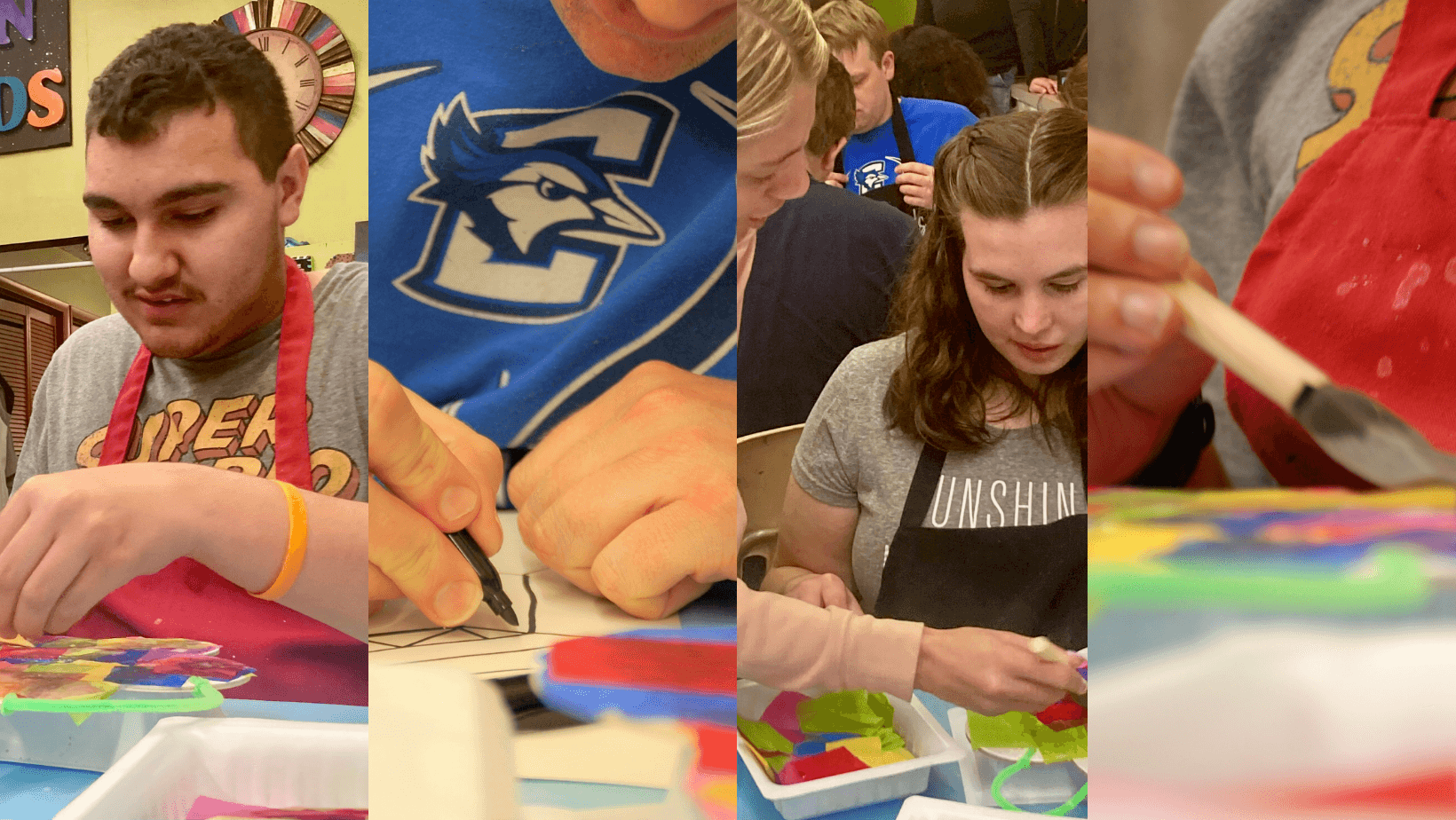 As our upstArt programming expands it scope this year, climbing from 18 projects to more than 40, Lincoln Arts has extended our reach to outside partners, including Autism Family Network and Urban Legends Art Studio. Through these organizations, upstArt brings together 15 young adults with developmental disabilities at Urban Legends every month to create a new art project. Through these projects—the latest of which include Nebraska-shaped cutouts and spring-themed door decorations—participants find inspiration to be creative, encouragement to branch out when it comes to artistic expressions, and build a community with one another.
Also making connections are the parents and caregivers of these students who, during art sessions, come together in the back room of the Urban Legends studio. There, they unwind, share advice, and tell each other stories, finding comfort in their shared experiences.
It's an amazing project we've been able to put together for the Lincoln community and it's in part because of Cathy Martinez of the Autism Family Network and artist and owner of Urban Legends Art Studio, Anna Alcade. With their continued advocacy and support, Lincoln Arts is thrilled to continue this program for the remainder of the year and beyond!