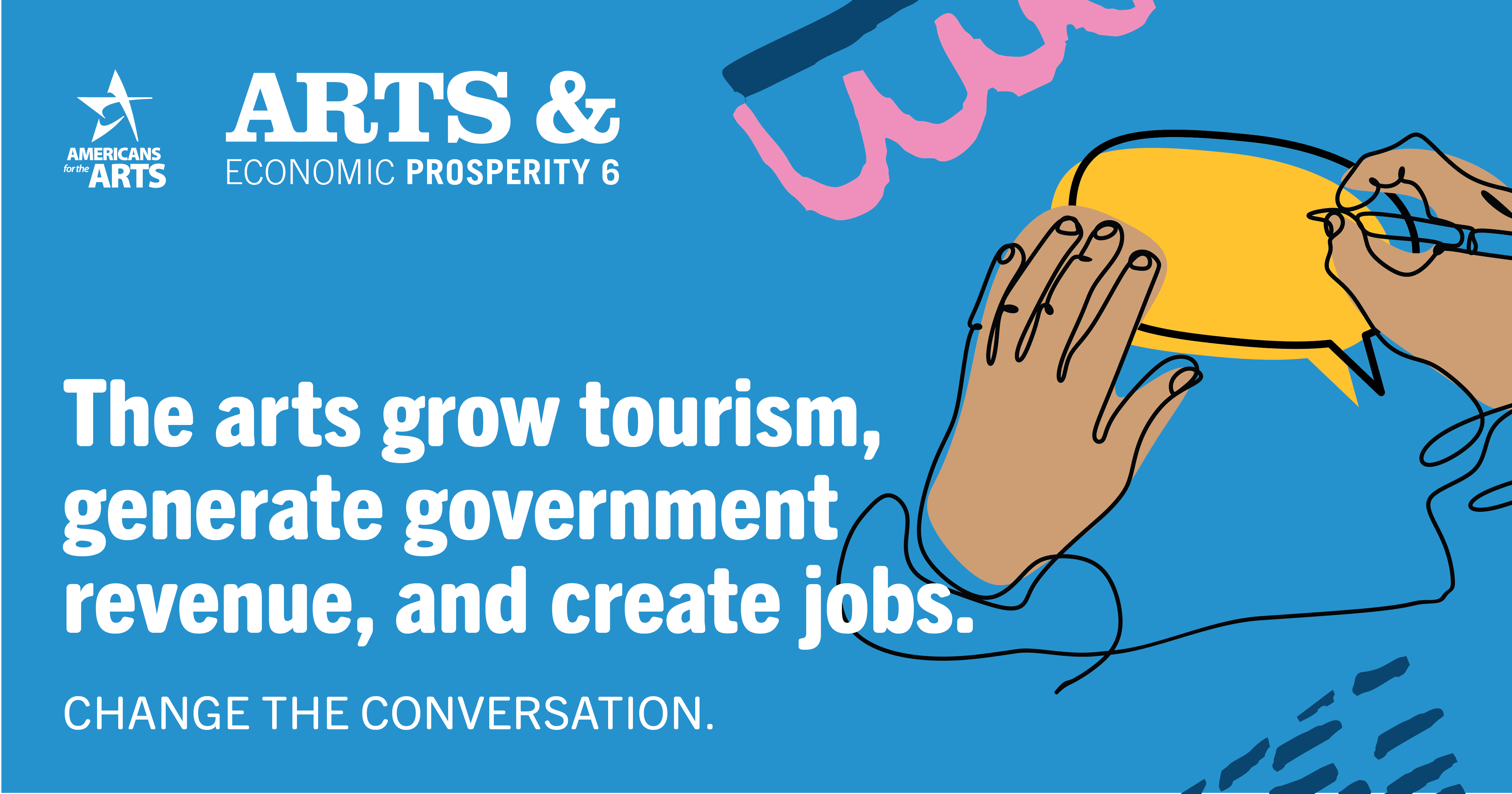 Do the arts contribute to our prosperity? Of course, they do, and we're gathering the data to prove it! Beginning in May, Lincoln Arts will survey art and culture lovers throughout the following twelve months. We join more than 300 study partners across the country for the Arts and Economic Prosperity 6 study (AEP6), a research project led by Americans for the Arts. Once again Lincoln will be the only location in the state of Nebraska participating in the study. 
The Value of the Arts for the Economy
Arts advocates know the arts provide tremendous societal benefits. But the economic impact of the arts resonates best with policymakers and the budgets they control. Every arts advocate should have the best economic research available to make the case for better public policy. Data continues to show that arts and culture are vital to local economies. By surveying communities now, especially as we work through a pandemic, we can continue to gather data that proves the arts are worthy of support from government, businesses and individuals interested in strengthening our community. When the study is complete, we will receive a unique economic impact report customized for Lincoln. No other report provides insights of this nature.
AEP5, the most recent study conducted in 2015, demonstrated that local nonprofit arts & culture industry in Lincoln generated $99 million in economic activity – $50.6 million in spending by arts & cultural organizations and an additional $48.3 million in event-related expenditures by their audiences. This activity supported nearly 3,000 jobs and generated $9.8 million in local and state government revenues. By every measure, the results are impressive. Learn more about AEP5 below.
---
AEP5 - The results are in and they are impressive!
In 2015, as partners with Americans for the Arts, Lincoln Arts led the arts community in gathering data for Arts and Economic Prosperity 5.  Arts & Economic Prosperity 5 is Americans for the Arts' fifth study of the nonprofit arts and culture industry's impact on the economy, and the fourth that Lincoln Arts participated in.
The arts are essential to the health and vitality of neighborhoods, cities, states and our nation. They enhance community development, create jobs, spur urban renewal, attract new businesses, draw tourism dollars, and create an environment that attracts skilled and educated workers. When you partner with local arts, you partner with the whole city.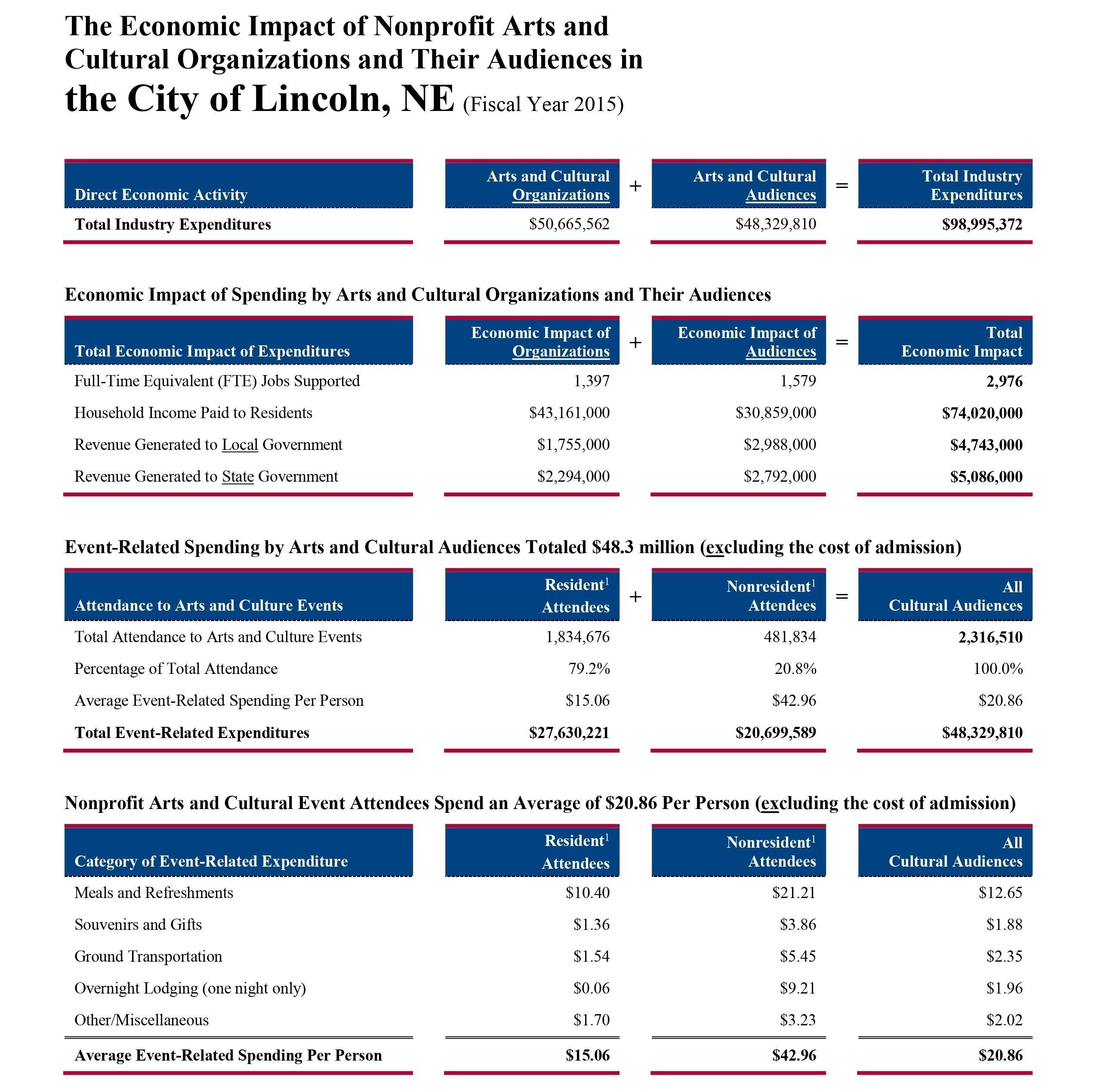 ---