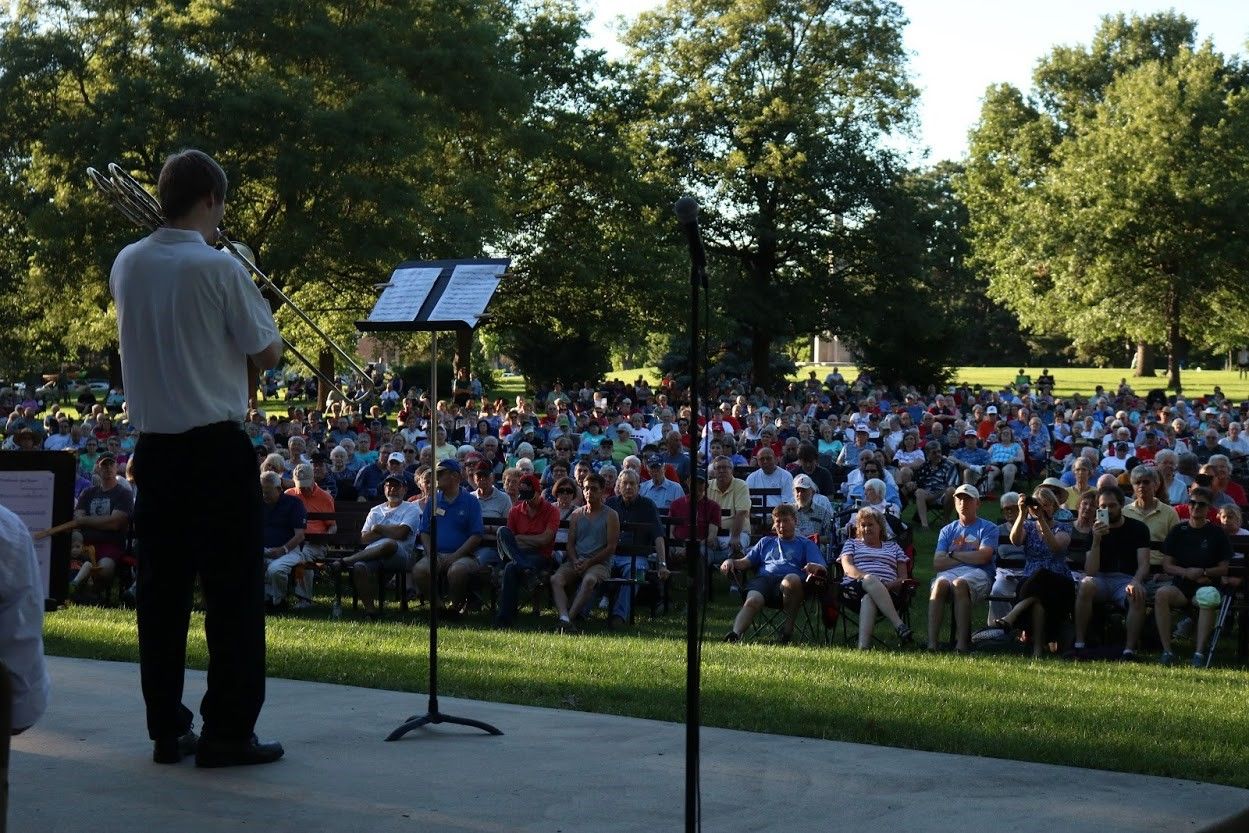 2022 LAC Project Grant Recipients
2022 Lincoln Arts Council Project Grant Recipients Announced
The Lincoln Arts Council is pleased to announce the recipients of its 2022 Project Grants. These grants are awarded to qualifying arts nonprofits to support their efforts to develop new audiences, facilitate under-served groups and increase arts access for all.
The following ten projects were selected to receive underwriting provided by the Ken Good Beautification Fund and administered by The Lincoln Arts Council.
Community members are encouraged to attend and support these worthy projects. 
2022 Recipients
Asian Community & Cultural Center. The Lunar New Year Celebration will be held at the Lancaster Event Center.  Originally planned for February 12, 2022, the event has been postponed due to the Omicron situation and will now be held in May.  May is Asian Heritage Month and also this year marks the 30th anniversary of the establishment of the Asian Community & Cultural Center.  The event will feature cultural performances, food demonstrations, a glimpse of the culture and customs of various countries, and more. Funding from the LAC will be used to help pay for cultural performances. 
Flatwater Shakespeare Company. Flatwater Shakespeare Company will continue free Shakespeare in the parks through Short Shakes:  75-minute, family-friendly productions with no intermission.  During the summer of 2022, five performances will be offered in 4 Lincoln Parks and at James Arthur Vineyards.  Parks include Henry Park, Havelock Park, Cooper Park, Trago Park – plus James Arthur.   Funding from LAC will assist with actor stipends.
Friends of the Lied - Lied Center for the Performing Arts. Ajijaak on Turtle Island will serve 6th graders from LPS and involves an ensemble of Native American performers to tell the tale of Ajijaak, a young whooping crane who faces her first migration cycle on Turtle Island. Puppets from Jim Henson's Creature Shop™, Indigenous dances, and video projections create an experience honoring at least five Native American cultures and the interconnection of humans, animals, and environment.  In 2021, LAC supported the virtual component of the project.  This year funding was requested to partially support compensation for performing artists in a live production.
Lincoln Continentals. The Lincoln Continentals will produce a program for senior centers and assisted living facilities throughout Lincoln that can be viewed remotely on Zoom or by on-demand.  The program consists of 8-10 group songs featuring numbers from their Memorial Day program in Washington DC.  Additionally, classic barbershop repertoire will be presented by several quartets, with typical barbershop humor used to introduce each number.  LAC funds will be used for project production costs, including artistic fees.    
Lincoln Municipal Band. Summer evening concerts have been presented by the Lincoln Municipal Band since 1911.  Each concert's music follows a theme, such as "Salute to Veterans", and includes a wide variety of styles, including overtures, marches, show tunes, solo pieces, and other wind band repertoire from the 20th and 21st centuries. The 2022 season will run from July 3rd to August 21.  LAC funds will be used for prize money presented to the winner of the John Shildneck Young Artist Competition.  The winner will perform a solo with the band at the first concert of the season.
Lincoln Music Teachers Association. The LMTA Music Outreach Program provides low-cost music lessons, instruments and their upkeep, sheet music, and community performance opportunities for up to 50 area limited-resource children. K-12 students must meet Federal Free/Reduced Lunch guidelines as verified through their school or their Federal 1040 Tax Return.
Lincoln's Symphony Orchestra. This season, three LSO Young People's Concerts will be performed live at the Lied Center on Wednesday, February 2, 2022.  In addition, the 11:00 performance will be digitally streamed. The digital streaming format provides a safe way of participation for LPS and other area schools and allows LSO to reach students in greater Nebraska who might not normally be able to travel to Lincoln for this program.  The performances are targeted for 4th – 6th grade students from Lincoln and communities within a 150-mile radius of Lincoln.  LAC funding will help offset the cost of renting the Lied Center and additional streaming fees.
LUX Center for the Arts. Glass artist Joseph Cavalieri will offer a workshop at the LUX Center for the Arts April 2, 2022.  The workshop focuses on glass painting techniques such as air-brushing glass, "pen and ink drawing" (using a crow-quill pen), and printing using silk-screens.  Bringing high-quality arts education to Lincoln and making it accessible to people from all walks of life is core to the LUX mission.  LAC funds will be used to make the workshop affordable to artists and enable the LUX to offer a complete tuition scholarship to at least 1 student. 
Nebraska Brass. Brass Goes to School is an educational outreach program that provides concerts to students in Lincoln Elementary Schools. NB will present three concerts at Adams Elementary School on March 29, 2022.  In addition to performing a variety of age-appropriate music, musicians provide entertaining commentary about the music performed, demonstrate how sounds are produced on the various brass instruments, interact with students and answer questions.  LAC funds will be used to offset costs of the three concerts at Adams Elementary.
Nebraska Jazz Orchestra. NJO plans to continue their educational outreach by forming the Young Lions All-Star Band.  This effort invites young musicians from local middle and high schools to audition for the band.  The Young Lions All-Star Band will then rehearse with and play a concert with the NJO in February.  LAC funding will be used to support this project.
Nebraska Trumpet Ensemble. In the spring of 2022, the Nebraska Trumpet Ensemble will present three livestreamed trumpet recitals.  This is a continuation of the 2020-21 season when four recitals by renowned trumpet players were livestreamed across the United States.  The concerts are made accessible to students and adults across the United States who wouldn't otherwise be able to attend an in-person concert in Lincoln, NE.  LAC funds will be applied to artistic fees.
OmniArts Nebraska. OmniArts Nebraska received support for their upcoming production of 35MM:  A Musical Exhibition, February 3-6, 2022, at the Johnny Carson Theater at the Lied Center for Performing Arts.  Funding will support the participation of three local musicians and ensure the production's full musical implementation.  This is the first production of this musical in Nebraska, and it represents creativity and innovation in the musical genre as a song cycle based on photographs.  Each song is paired with a series of photographs that creates moments frozen in time.   
Vision Maker Media. The Vision Maker Media Filmmaker Summit will be held in Lincoln, NE at the UNL Student Union April 28-30.  The Summit is open to some 40 Native filmmakers from around the country. The filmmaker list includes various award-winning filmmakers including the 2022 Vision Maker Media Public Media Fund awarded filmmakers, the 2020 Short Film Fund filmmakers and the 2022 Creative Shorts Fellowship awarded filmmakers. The three-day summit will include a one-day filmmaker training that focuses on topics such as PBS specs and technical deliverables, budgeting, and broadcast licensing.  The Corporation for Public Broadcastings' National Multicultural Alliance (NMCA) will present a workshop that will assist Native filmmakers discover the opportunities that exist within the organization that may further assist in their filmmaking.  The final day will allow the public, educators and students to learn Native perspectives on various topics of film work by attending filmmaker presentations. The summit is free to all filmmakers and audiences to attend.  LAC funds will be applied to filmmaker lodging.
---
The Lincoln Arts Council (LAC) receives proposals mid-October through early December. Only applications from LAC member, nonprofit arts organizations are eligible for funding.  For more information about LAC Arts Organization Memberships or LAC Project Grants, please contact Donna Dahlsten, Development Assistant at 402-434-2787 or donna@artscene.org. The grants are designed to assist in the sustainability of current programming or to fund new ideas that provide arts opportunities in our diverse community.
Funding for the LAC Project Grants is possible thanks to a generous gift from an endowment established by the estate of Kenneth J. Good. We offer our heartfelt thanks to Mr. Good for his generosity and vision for a future filled with beauty.