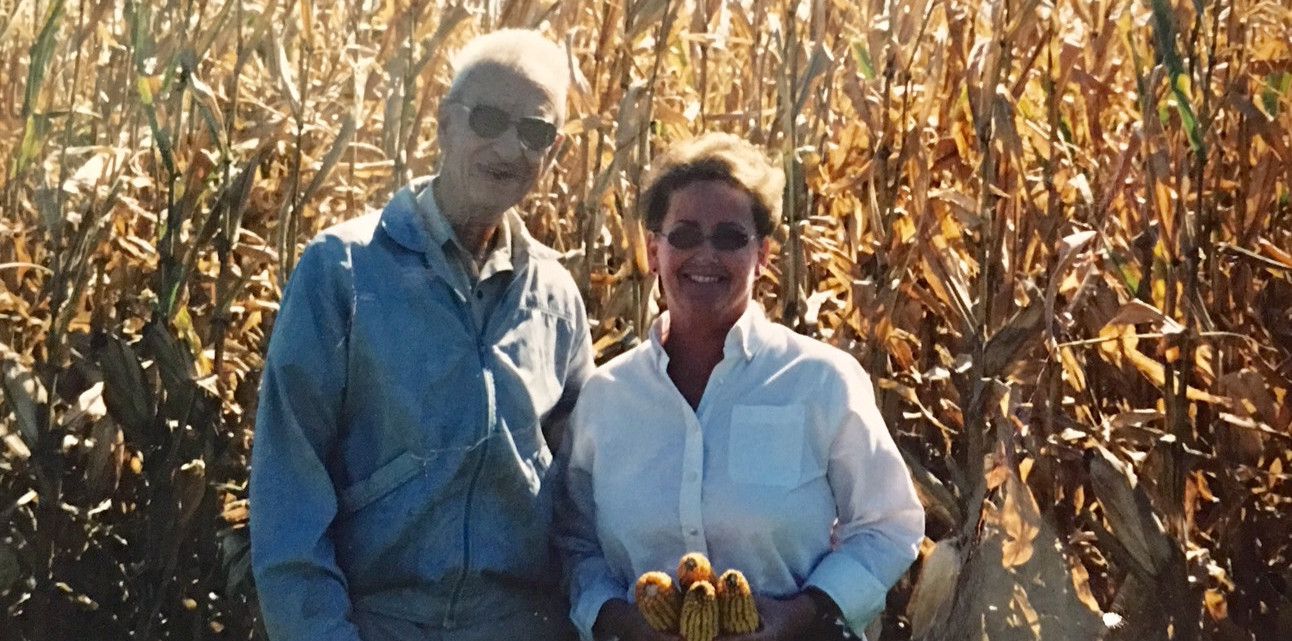 Our Heartfelt Thanks to Ken Good
Compassionate and Generous Philanthropist
Our thanks to Mr. Kenneth Good for funding the LAC Project Grants through an endowment set up for the Lincoln Arts Council.  His gift insures that arts outreach funding happens in our community. 
When Mr. Good died at the age of 93, Ken's life was a perfect example of what could be accomplished when you put the welfare of others ahead of your own needs and wants. Ken's compassion for children, his love of his community and his joy in all things growing was evident in the gifts he made and the philanthropic endeavors he pursued.
Ken was born in Peru, the son of a banker and a homemaker, and lived in the community until he moved to Lincoln at the age of 13. He attended Lincoln High and graduated from UNL in 1937 with a Bachelor's Degree in Agriculture Sciences, majoring in Agronomy. Once in Lincoln, he missed his hills, trees, woods and the river he left behind, but created in his own backyard the most beautiful array of flowers, trees and examples of God's handiwork. He also served in the armed forces overseas and returned from England to begin a thirty-one year career with the U.S. Department of Agriculture, Soil Conservation Service, working as a soil scientist.
Ken was a huge supporter of the University, a member of the Lincoln Garden Club, and a dedicated gardener. He continued his passion for the soil, loved farming, and visited his farmland north of Wood River as often as he could. His long-term vision was to benefit charitable organizations and individuals in the Southeast Nebraska area, primarily in the communities of Lincoln, Peru and Wahoo in which he had a special interest. He wanted to share his love of parks, trees, gardens and flowers with others so they too could know the beauty and pleasure he had experienced. He denied himself many creature comforts so that he could accumulate a substantial nest egg – he felt that his family's fortune was not for his benefit – he was merely a "steward" of this wealth and it was his responsibility to "do good" with it during his lifetime and after he was gone.
Ken was a gentle and compassionate man who left life a much better place for him having been in it. He will be missed but his gifts will represent his passion for many years to come.