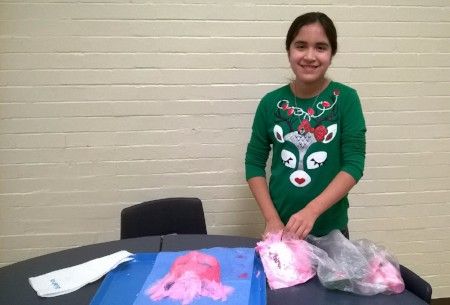 Making Masks at Prescott Elementary School
Artist Wendy Jane Bantam led an exciting after-school club for students at Prescott Elementary School, which focused on mask making. The club met twice a week for the entire Fall 2016 semester, giving students time to learn historic and cultural information about masks, make molds of their faces, and finally, create their own richly detailed masks. The club culminated in each student sharing a story about their mask with their peers.
"…it was one of the most rewarding residencies I've had," said Wendy Jane of the experience. 
This special after-school club was made possible by the generous support of The Pearle Francis Finigan Foundation.
Photo credit: Petra Wahlqvist