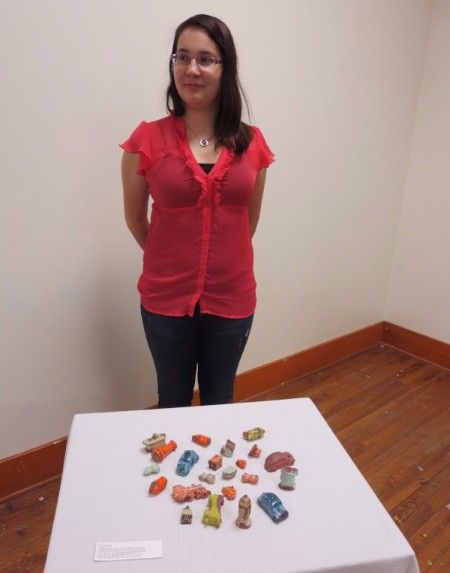 Exploring Storytelling at North Star High School
In Fall 2016 the Advanced Art classes, under the guidance of teacher Mollie Leisinger, explored storytelling in tandem with the creation of their own ceramic pieces. This project was very personal for the students and linked the art they were creating to what was important in their own lives.  For example, student McKenna Miller created a project called "Forgotten Toys" as a tribute to her young cousin who died as an infant. "The Art Makes Me SmART. program provided an opportunity to explore the sadness of losing a family member, then celebrate his memory through art," she said.
As part of the project, students had the opportunity to work with LUX artists-in-residence Sara Henry and Jason Piccoli, who visited their classroom for demonstrations and feedback.
This exciting project was made possible by the generous support of Clark Architects Collaborative 3.
Photo credit: Lori McAlister