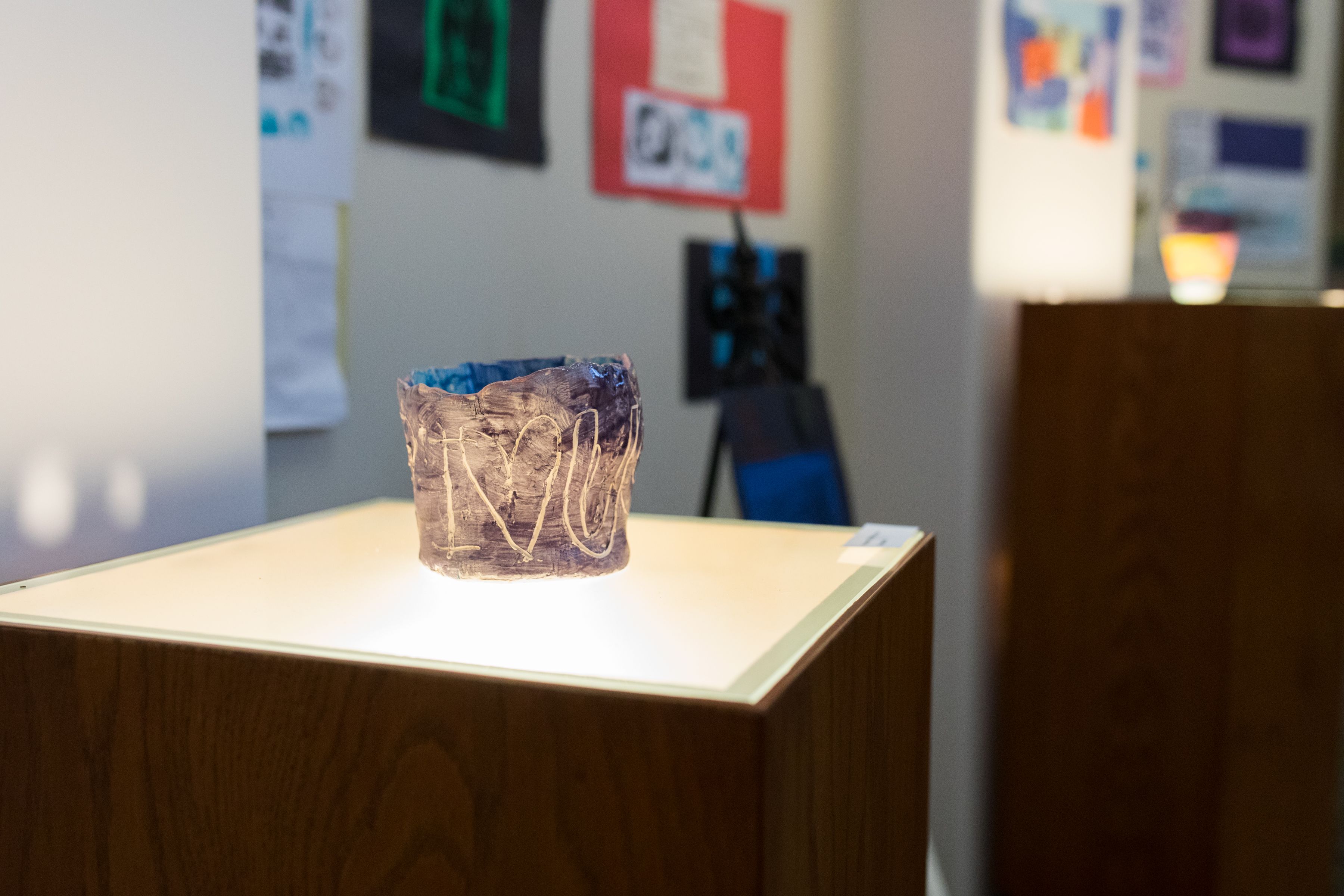 Wishes, Hopes and Dreams at Prescott Elementary and the Landing
In Spring 2017, LUX Artist-in-Residence Sara Henry collaborated with Prescott Art teacher Ellen Jeacks-James to create a clay project for 3rd and 4th graders, called "Wishes, Hopes and Dreams," which was also the school's theme for 2016-17. The students had the opportunity to create their own clay vessels, guided by Sarah.
As part of the project, students reflected on the themes of "Wishes, Hopes and Dreams," and drafted questions to the residents at The Landing senior center. The Landing's writing group responded to the students' questions, sharing stories of their own wishes, hopes and dreams as children, or what they would wish for if they were children today. These reflections were shared with the students at Prescott, allowing them to explore the theme from a multi-generational perspective when designing and glazing their vessel. A handful of vessels (both complete and in progress) were exhibited at The Immanuel Art Gallery at the Landing, along with clay sculptures by Sara Henry, other artworks created by Prescott students during the year, and samples from the Landing writing group.
The residents of The Landing commented how much they enjoyed seeing the students' artwork on display in their building, and are eagerly looking forward to the next project featuring artworks by another LPS Elementary School in 2018!
This exciting project was made possible by the generous support of The Landing and The Nebraska Arts Council and The Nebraska Cultural Endowment.
Photo credit: Jenny Gegg Photography