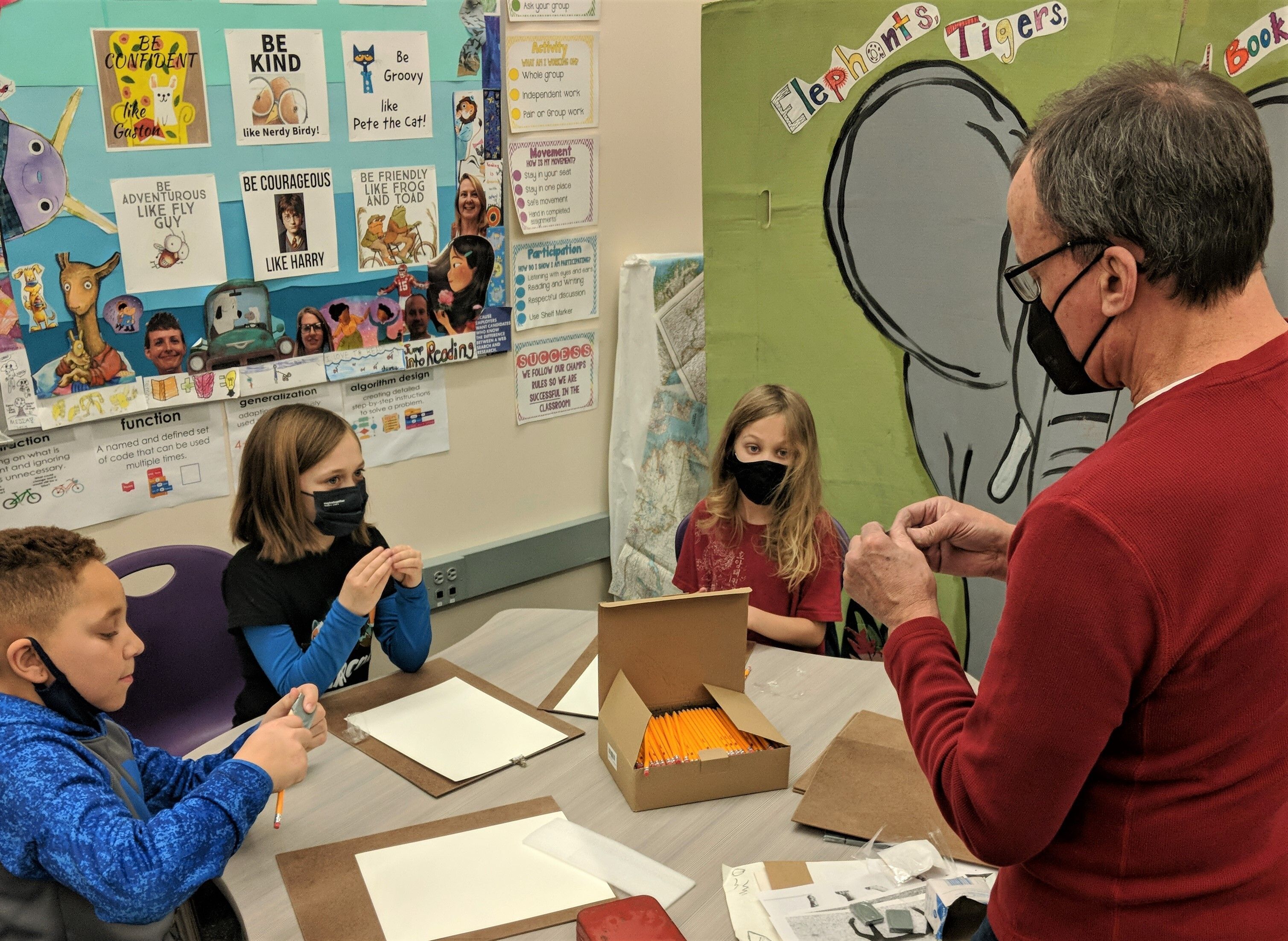 LAC upstArt Grants
The Lincoln Arts Council (LAC) receives proposals early November through early December. Only applications from LAC member, nonprofit arts organizations are eligible for funding. For more information about LAC Arts Organization Memberships or LAC upstArt Grants, please contact Alesha Mickey, Grants Manager, at 402.641.8944 or alesha@artscene.org. The grants are designed to assist in the growth and sustainability of your current programming, and to fund innovative ideas that provide arts opportunities in the communities you serve.
The spirit of the grants reflects the goals of LAC's upstArt program, which is to offer the arts therapeutically to those in need, whether it be the elderly, those in addiction recovery, or adults and children in marginalized, transitional, and vulnerable circumstances.
Funding for the LAC upstArt Grants is made possible thanks to a generous gift from an endowment established by the estate of Kenneth J. Good. We offer our heartfelt thanks to Mr. Good for his generosity and vision for a future filled with beauty.
---
How to Apply for an LAC upstArt Grant - Deadline 12/19/2022
The Lincoln Arts Council is excited to announce the expansion of our now-upstArt Grants Program this year. Grants will be in the amount of $2,500 (an increase from $500-$750). A total of 16 grants will be available.
The purpose of the awards is to encourage the use of the arts to better the lives of those in need. This includes arts organizations who provide programming to underserved populations, as well as non-arts focused social service organizations who wish to incorporate the arts into their assistive services.
TIMELINE
Applications will be accepted starting November 7, 2022 and must be submitted online no later than December 19, 2022. Projects that receive funding must occur between February 1, 2023, and December 31, 2023. Notification of funding will occur by January 31, 2023. A final report is due to LAC by February 1, 2024.
The deadline for submissions is 5pm Monday December 19, 2022.
ELIGIBILITY
1. Any non-profit arts organization or social/human service organization serving the Lincoln community is eligible to apply.
2. Organizations that already have an ongoing partnership with LAC through upstArt are eligible to apply so long as it is for a different project.
3. The project must be Lincoln-based.
FUNDING PRIORITIES
1. For arts organizations, interactive projects that reach out to under-resourced populations, including adults and youth.
2. For non-arts organizations, projects that use the arts to enhance existing services to currently-served populations.
3. Projects or programs which demonstrate cultural and generational diversity.
4. Projects that demonstrate partnerships between arts organizations and human service organizations.
REVIEW CRITERIA
Applications are reviewed and scored by panelists (non-LAC staff) on the following criteria:
1. Community impact, especially for under-resourced audiences. (40%)
2. Originality of the project, and whether it offers something new to your organization's programing. (30%)
3. Inclusive programming: events or programs that include participants from diverse cultural, demographic, geographic and economic backgrounds. (30%)
4. Additional points may be awarded for projects that have not previously been funded by an LAC Grant.
RESTRICTIONS
The grant will not fund the following:
The purchase of equipment and/or software.
Reception or per diem expenses.
Faith-based (liturgical) programming.
Training expenses.
APPLICATION QUESTIONS
Please submit your application addressing the following components and questions as a PDF to alesha@artscene.org.
upstArt Grant Application Cover Sheet: Organization and Contact Information. (use form provided)
Describe the Project. (Limit 5000 Characters)
How does the project support your mission? (Limit 2000 Characters)
Who are the people/group(s) that will benefit, and how will the project impact them? (Limit 2000 Characters)
What efforts are you using to make the project accessible or inclusive? (Limit 2000 Characters)